Guava Tea caters to the food service, health and retail industry. Whether you have a cafe, restaurant, resort, retreat, health store, food store or anywhere where you require tea, we welcome your enquiry!
Why Choose Guava Tea?
PACKAGING - We have a range of practical and attractive packaging options for our teabags making the range suitable for many different settings. For retail sale there is the storage tin and zip sachet; for tea service there is the storage tin, tin refill and bulk packet and for accommodation such as hotel and resort rooms, there are many options including the storage tin and the zip sachet.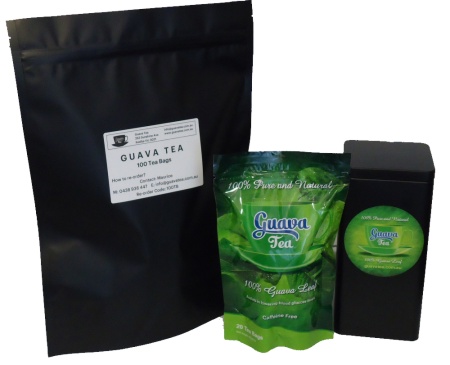 QUALITY - each tea bag feature:
Mild pleasant flavour;

Pure and natural;

Caffeine free;

No artificial colours, preservatives or flavours;

Each tea bag is sealed in foil to ensure maximum goodness;

The packaging materials manufactured and tested in accordance with the EU standard regulations;

Complies with EU pesticide regulations for quality, food safety and toxicological standards.
Our tea bags are made from 100% Guava Leaves, that's it! We don't fill up our tea bags by mixing our guava leaves with other leaves, because with each cup you drink, we want you to receive the full health benefits that guava leaf tea has to offer.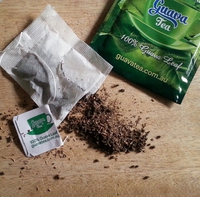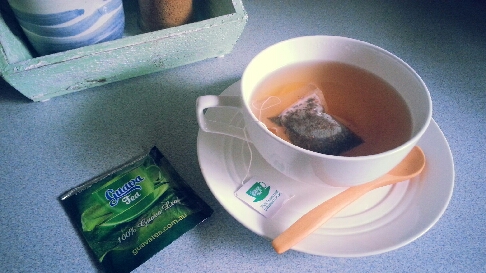 Guava leaves are full of antioxidants, anti-inflammatory agents, antibacterials and contains beneficial tannins. Fresh natural young guava leaves are picked for our tea, washed and dried, then crushed, ground and roasted without sacrificing taste or medicinal properties.
If you would like to become a Guava Tea Retail Stockist and be listed on our website, or serve Guava Tea in your business, please contact us via email info@guavatea.com.au for more information.