Try the unique smooth and refreshing taste of Guava Tea for FREE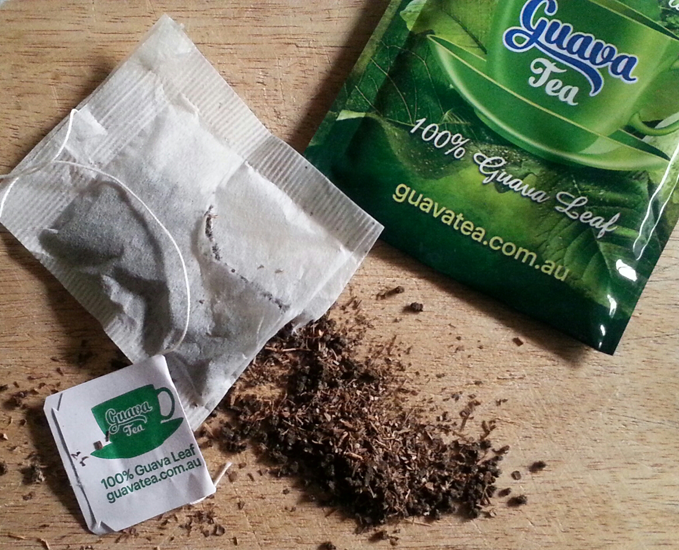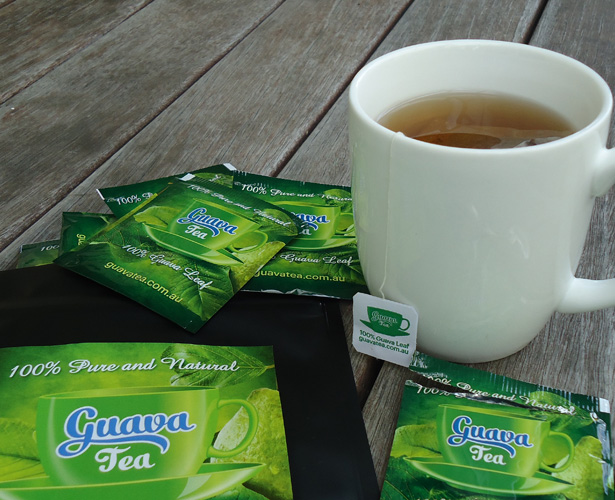 Guava leaves are full of antioxidants, anti-inflammatory agents, antibacterials and contain beneficial tannins. Our tea bags are made from 100% Guava Leaves... that's it! We don't fill up our tea bags by mixing our guava leaves with other leaves, because with each cup you drink, we want you to receive the full health benefits that guava leaf tea has to offer.
Fresh natural young guava leaves are picked for our tea, washed and dried, then crushed, ground and roasted without sacrificing taste or medicinal properties.
Each Guava Tea bag:
Mild pleasant flavour;

100% Pure and natural;


Caffeine free;

High in flavoniods;

No artificial colours or flavours;

No added

preservatives;

Each tea bag is sealed in foil to ensure maximum goodness;

Complies with pesticide regulations for quality, food safety and toxicological safety standards.
Once you have registered your details, we will send you 2 Guava Tea bags
includes free postage within Australia only.