We Are Currently Hiring!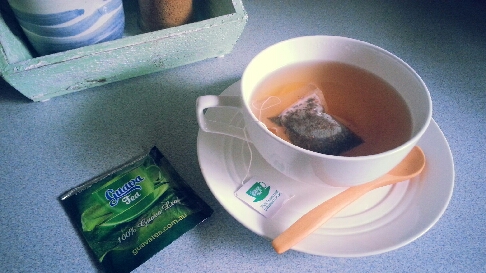 Do you love drinking tea? Want to acquire an extensive knowledge of tea? We have positions available and are currently seeking independent part time sales representatives to visit retailers (health stores, cafes, restaurants, delis, grocers, hotels, resorts and beauty salons). Initially this is a part time position requiring 1 day per week however this role can expand depending on performance.
Seeking Part Time Sales Representatives
Guava Tea Company is looking for energetic, self-motivated individuals who are passionate about tea and customer service to join our growing team to engage the Melbourne market, drive sales and further build the Guava Tea brand. At Guava Tea, we realise that people invest their valuable time by choosing to work with us because they want to feel like they are changing the world for the better. This is a Part Time Sales Representative role where you will be involved with visiting health stores, cafes, restaurants, naturopaths and more.
THE OBJECTIVE:
After comprehesive training, you will be provided with all stock, samples and flyers. Your role will entail the following:
Prospecting (referrals, networking, new contacts);

Presenting (business to business only);

Administration (submitting orders online via accounting software);

Working out on the road and from your home office.
THE ROLE
You will need to:
Plan, manage and organise the assigned territory in a coordinated manner;

Develop new business through prospective Small and Medium enterprises and build this into a strong customer base;

Manage existing customers and build relationships;

Engage customers regarding their needs and provide constructive feedback.
SKILLS REQUIRED
You will need:
Business-to-business sales experience;

Drive, motivation and passion for your customers and tea;

Trustworthy, professional, strong work ethics;

Excellent communication skills both written and verbal;

Ability to engage customers;

Persistence and resilience;

An ABN, your own vehicle and a valid Driver's license.
BENEFITS OF THE ROLE
Why you should consider this job opportunity?
Flexibility on the days you want to work;

O

n the road role so you will have variety being out on the road;

Working from the comfort of your home;

Earn good commissions while doing it.
If you are looking for an independent job, working flexible hours then a part time sales representative job with Guava Tea might be the job for you. You can decide when to work and where to work from. Positions are available for immediate start. If this sounds like you we encourage you to apply now! If you would like to discuss the role further please contact Vicki on 0438 903 444 or send an email to vicki@guavatea.com.au.