Posted by Vicki Caravias on 4th Oct 2017
Hello everyone, Vicki Caravias here.
I am gearing up to walk 15km around Penny Royal Falls on Thursday 5 October 2017 with the Geelong Bushwalking Club.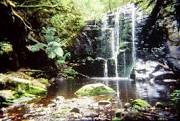 The circuit starts on the Mt Sabine-Benwerring Road and follows Dunse and King Parrot Tracks to Acquilla Creek. There is then a difficult stretch up Acquilla Creek to the three waterfalls: Terrace, PennyRoyal and Acquilla Falls. We will then scramble up the right hand side of Acquilla Falls and connect with the Acquilla Track which will be followed to the junction with Herbert's Track which offers easy access to Wymbooliel Falls. Following that, the circuit continues on Herbert's Track back to the start point.
Geelong Bushwalking Club was formed in 1973 by a group of people wanting to share their liking for the outdoors with others. For the first walk 6 people met under a special old pine tree at Steiglitz, a tree pointed out to members every time we pass that way! While essentially a walking club, they have over the years developed into many other areas, such as canoeing and cross-country skiing.
For more information regarding the Geelong Bushwalking Club, click here.
In a recent study, Warburton et al (2006) evaluate the current evidence relating to regular physical activity in the primary and secondary prevention of premature death and the development of chronic diseases. Research results support the importance of regular physical activity for the primary prevention of type 2 diabetes.